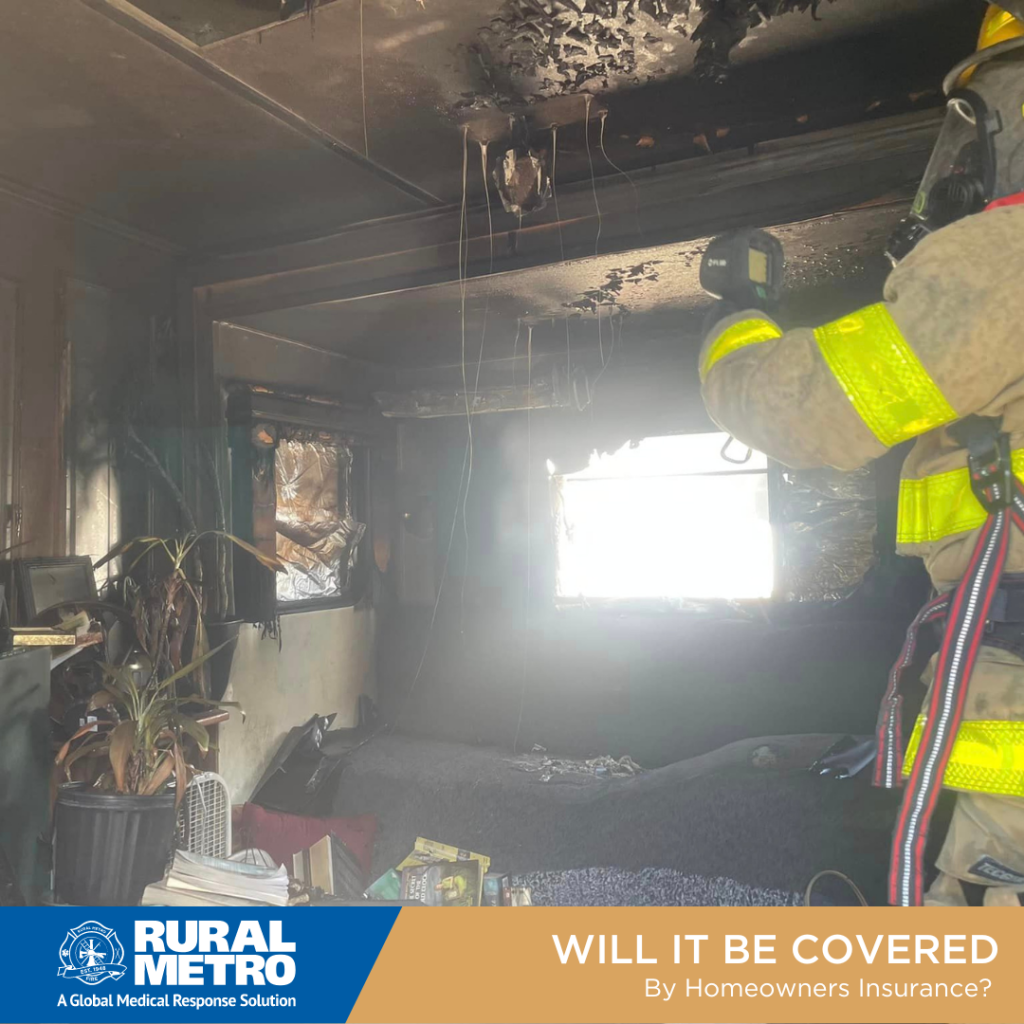 Will It Be Covered by Homeowners Insurance?
Homeowners insurance is essential coverage and protection that every homeowner should have. It protects your home and your belongings from damage or losses due to disasters such as fires, storms, burglaries and accidents. However, there are some items that are not covered by homeowners insurance policies which may surprise you. Some types of damages to your structure or contents that may not be covered by your insurance policy are:
Flood Damage – Standard homeowners insurance policies do not cover flood damage. If your home is located in a flood-prone area, you will need to purchase separate flood insurance. You can see how your home is situated and what your risk of flooding may be here – https://www.fema.gov/flood-maps
Earthquakes – Most homeowners insurance policies exclude coverage for damage caused by earthquakes. However, if you live in an earthquake-prone area, you can purchase additional earthquake insurance. While earthquake insurance may be expensive, you'll be glad you have this insurance if an earthquake occurs in your area. From structural damage to damage to your belongings, learn about how likely your property is to sustain earthquake damage here – https://www.americangeosciences.org/critical-issues/maps/national-seismic-hazard-map
Acts of War / Domestic Terrorism – Insurance policies generally do not cover any damage caused by acts of war or terrorism. In the United States, we are relatively free from these worries. However, civil unrest that results in property damage may also not be covered. Check your policy for details.
Sewer Backup – Sewer backups can cause significant damage to your home, but most insurance policies do not include coverage for such incidents. However, you can purchase optional endorsements to your policy to provide such coverage. You can also have your home's main sewer line inspected for roots or other damage that could cause a backup.
Jewelry, Collectibles and Artwork – Homeowners insurance policies typically have limits on the amount of coverage for valuable items such as jewelry and artwork. If you have expensive items, you may need to purchase additional coverage through a rider or an endorsement. Be sure to catalog all your valuable property and contact your insurance company about coverage.
Business Property – If you work from home or have a home-based business, your homeowners insurance policy may not cover your business property. You will need to purchase separate business insurance to ensure that your business property is adequately protected.
Fire Suppression Services – Homeowners insurance policies do not cover the costs of putting out a structure fire or a fire on your property. If firefighting services are not covered by taxes, you may be responsible for a large bill if firefighters respond to your home in an unincorporated area. Rural Metro Fire has been meeting the needs of homeowners in unincorporated areas for 75 years and offers affordable financial protection and all the services of municipal fire departments for 15 to 20 percent less than publicly funded services.
Homeowners insurance provides protection for your home and belongings, but it is vital to understand its limitations. You need to ensure that you have a complete understanding of what is and isn't covered in your insurance policy, so you are not surprised by a lack of coverage after an accident or emergency. Rural Metro Fire membership can provide you with assurance that you will pay nothing out-of-pocket for our firefighting services – one less thing to worry about after a fire. Membership with Rural Metro Fire may also benefit you with a reduction of your Homeowners Insurance bill because of our ISO rating. Contact your insurance company and learn more about Rural Metro Fire at http://Ruralmetrofire.com
Home Insurance Coverage: Surprising Things Not Covered (moneywise.com)
What Does Homeowners Insurance Cover and Not Cover? (investopedia.com)