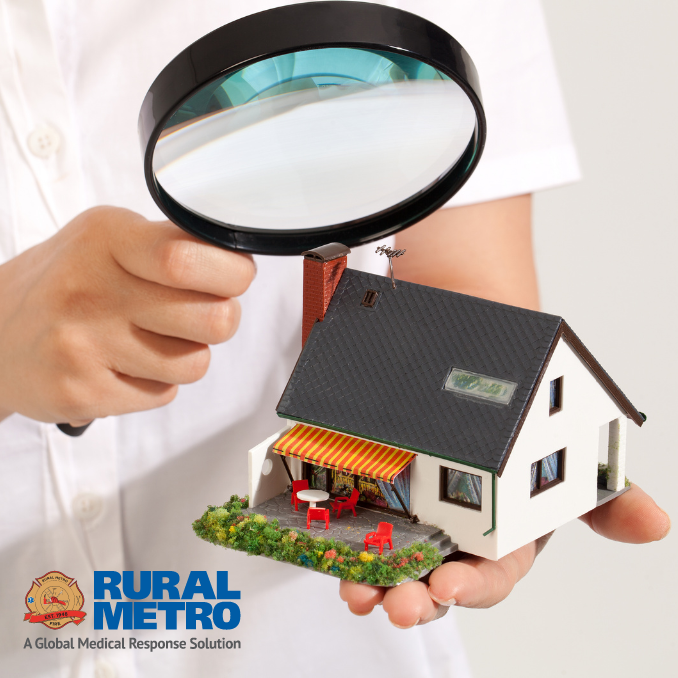 FIRE INSPECTION – AN ADDED BENEFIT OF MEMBERSHIP
One of the best ways to prevent a house fire is to periodically inspect your home for potential fire hazards. Many businesses have fire inspections performed on an annual or biannual basis. Homeowners and fire inspections don't seem to follow the same pattern and simple issues can create the potential for life-threatening fires. In order to ensure your home is safe, you should maintain awareness and ensure the safety of:
Your chimney –  aside from kitchen fires, chimney fires account for the largest portion of home fires – 31 percent according to the Chimney Safety Institute of America. Have a certified chimney sweep inspect your chimney to ensure there are no cracks, creosote build-up, or other structural issues that can contribute to a home fire. You can't necessarily see a chimney fire or the issues that contribute to one. Have it professionally cleaned and inspected once a year.  You can learn more about Seasonal Fire Prevention Tips in other RMF blog articles.
Your electrical – if you have electrical issues in your home like an outlet that doesn't work, crackling noises, burning around an outlet or other electrical cues for electrical problems, don't ignore it. Contract with a licensed electrician for a safety inspection. Electrical fires in the home are the third leading cause of house fires in the United States and many times there are warnings, like the issues mentioned above, that can help homeowners prevent electrical fires from starting.
Your space heater– space heaters cause a large proportion of home fires because they are not used according to manufacturer recommendations. Placing a space heater near anything flammable or near combustibles like carpet, drapery or furniture can cause preventable house fires. Be sure to purchase a space heater with many safety features that turn it off if tipped over or timed out, never leave a space heater unattended, and never sleep with a space heater on.
Rural Metro Annual Fire Inspections
Part of the benefits of membership with Rural Metro Fire is an annual fire inspection. Our team will visit your home to inspect smoke and carbon monoxide alarms, check around heating equipment, review your fire extinguishers and ensure that the home is safe for your family. They will also provide you with tips based on the recommendations above, assist your family in creating a fire escape plan and answer any questions about fire safety.
This type of fire inspection service is not limited to businesses. Every family and residence can benefit by becoming more aware of fire hazards in the home and taking steps to mitigate their risk. Rural Metro Fire offers this fire inspection benefit to help in that process, but they cannot do the work of fire prevention on a day-to-day basis. Certain activities like cooking, smoking and grooming pose fire risks that the homeowner must mitigate themselves. A good, annual fire inspection, however, will help establish a baseline of fire safety the homeowner can build off.
To learn more about the benefits of Rural Metro Fire membership, find out how much membership is and to learn about our community involvement in the unincorporated areas we serve, please visit RuralMetroFire.com