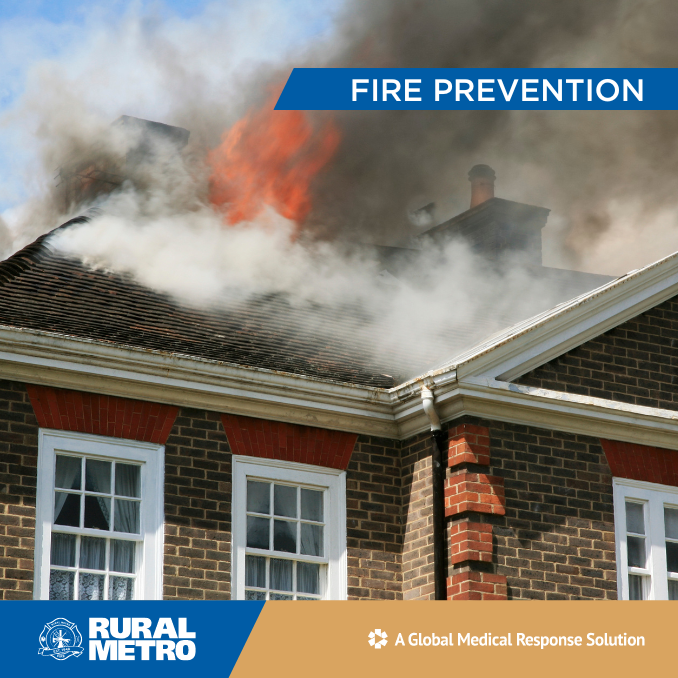 FIRE PREVENTION SERVICES WITH RURAL METRO FIRE
Rural Metro Fire's fire suppression services are an integral part of ensuring your family and property are prepared for the unexpected. Fire prevention services help ensure your home is protected against preventable fire and is safe for the inhabitants. Rural Metro Fire, in addition to our expected response to house fires, include fire prevention services for our members.
Every year, our members are eligible to have a member of our experienced, professional team inspect their homes and property for potential hazards. Our team inspects fire and carbon monoxide detectors, reviews fire escape plans, and points out potential hazards.
Between those visits, homeowners should remain vigilant against common fire risks. Our team would like you to be aware of these commonly overlooked fire hazards that may be lingering in your home so you can take steps to prevent a fire at your property.
Fire Prevention Tips
Space heaters: One of the most common causes of preventable fires are space heaters. Our fire prevention experts recommend replacing old space heaters with modern ones that have important safety features to prevent fire. Be sure your space heater is never left unattended and that they are off and unplugged when you are asleep or leave the house.
Old Fire Extinguishers: Fire extinguishers should be checked annually and maintained or replaced as needed. Place one in your kitchen, as well as in other fire-prone areas like garages or basements. Make sure your household knows where extinguishers are located and how to use them.
Overloaded Power Boards: Stacking power board on power board is a common cause of house fires. Purchase power boards with overload prevention features or call a licensed electrician to add additional power sources where needed. Follow instructions for use on extension cords and power strips and be sure they are UL-approved.
Your Rural Metro Fire Department plays an important role in preserving life and property from house fires. By removing hazards from your residence and taking advantage of the included fire prevention services of Rural Metro membership, you can rest assured that you've mitigated potential hazards and are prepared in the event of a fire. Be sure to visit our blog for more tips on Seasonal Fire Prevention, Fire Escape Plan Tips and much more. Learn about all the benefits of Rural Metro Fire membership and enroll at www.ruralmetrofire.com