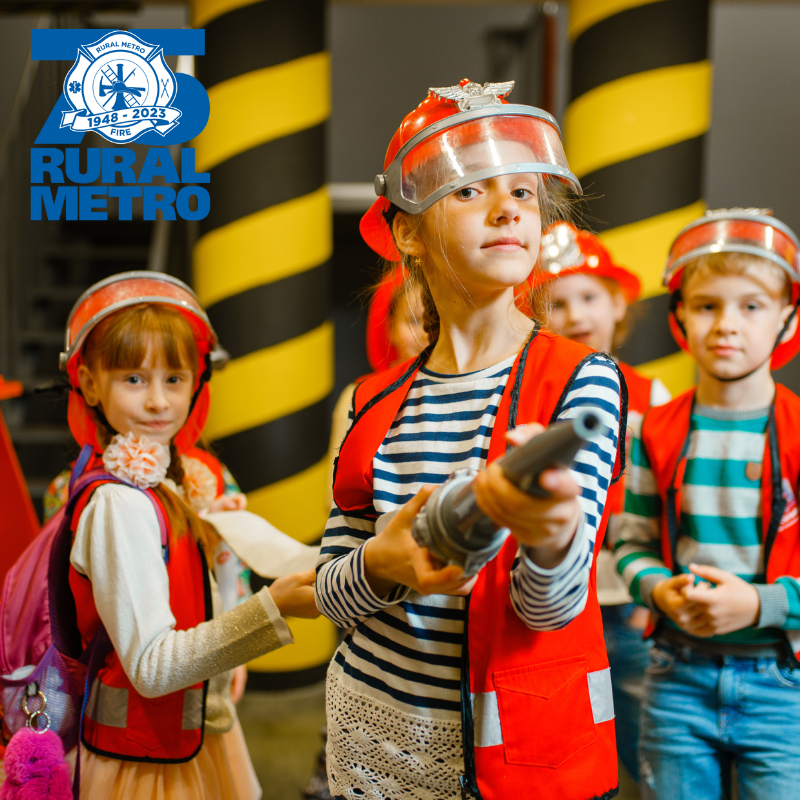 FAMILY FIRE DRILLS – HOW TO MAKE AN ESCAPE PLAN THAT WORKS
The key to overcoming a dangerous situation of any kind is to stay calm. The best way to stay calm in high-stress situations is practicing how to react so that the right action becomes second nature. Having a plan of action for a potential house fire and practicing the plan in advance of a house fire ensures that everyone can escape as quickly as possible. Fire drills are especially important for households with children. Just like firemen, who practice regularly to fight fires safely, your family can practice fire safety too. Our tips for effective family fire drills will ensure you are ready if the smoke alarm goes off.
Ensure your smoke detectors and carbon monoxide alarms are in good working order with fresh batteries. Check and replace batteries twice a year, in the spring and fall. Working fire alarms give you needed time to escape a house fire. Some homes can become fully engulfed in a matter of minutes. Give yourself time to get out with working alarms!
Make a fire escape plan
Most rooms have two exit points and there should be a way to exit safely from both. If you have bedrooms on a second story, have escape ladders for each room and store them where they are easily accessible. Make a map of the home with kids and point out how they can escape in a fire and indicate where escape aids are located.
After you have made the plan, practice it. At first, practice the basics of leaving your home. Then add challenges by placing signs for "fire" to block egress points. This will challenge your kids to access the secondary exit points if the plan doesn't go as smoothly as they anticipate.
In house fires people may become trapped. Teach kids not to hide in a fire if they become trapped. Choose a location in their bedrooms where they lay down and wait for a firefighter. Make the wait spot near a window. Show older children how to check closed doors for heat before opening them. Also demonstrate how to block the bottom of a door with blankets to prevent smoke from entering the room. Instruct them not to open windows or doors if they won't be escaping from them.
Choose a safe location to reunite after the escape. Remind children that they are responsible ONLY for themselves in a fire and their mission is to get to the meeting spot as quickly as possible. Family members may look for siblings, parents, pets or personal belongings in a fire and waste valuable escape time. Be sure everyone understands that in a fire they are the only valuable they have to save. Read our recent post about how to create a Fire Escape Plan.
Join Community Connect with Rural Metro Fire
Small children, like infants and toddlers, are not able to self-rescue. Sometimes, a parent may not be able to rescue a child. Plan for this in advance. Close bedroom doors at night. This small step can keep a room up to 900 degrees cooler in a house fire. In addition to simply closing doors, a new app can also help firefighters more quickly rescue people unable to rescue themselves. Rural Metro Fire subscribers have access to Community Connect. Register your home and family on the app and alert firefighters to any household member that may need to be extricated and their location in the home. This includes children and family members who may have physical or mental limitations that affect self-rescue. If Rural Metro Fire is called to your home, they will have this vital information in advance to save time in an emergency.
In addition to Community Connect, Rural Metro Fire offers members free in-home safety evaluations. We offer station visits and sponsor community events where children can become even more knowledgeable about fire safety and comfortable with firefighters – they are free and fun for everyone in our communities. We encourage you to take advantage of these fire safety tips and Rural Metro Fire benefits, like Community Connect, to help your family be ready in an emergency.
In 2023, Rural Metro Fire is celebrating 75 years of protecting the communities we serve. As a member of Rural Metro Fire, if we respond to fire or medical emergencies you will incur no-out-of-pocket fees for our services that homeowners insurance may not cover. Learn more about affordable Rural Metro Fire subscriptions and member benefits to households in unincorporated areas at RuralMetroFire.com.